LAUNCHING 'Launch Date' FOR 4 DAYS ONLY
We've Got OVER $1000 in Cash Prizes up for Grabs Anyone Can WIN!
The contest starts on TBA at 9 AM EST and ends on TBA at 11.59 PM EST.
ALL cash prizes

are awarded based on Total Commissions Earned!
Important Contest Details: The official leader-board and overall contest ranking is based on most commissions earned from the entire sales funnel during the contest period (Tuesday xxx – Friday xxx). For cash prize payouts, there is no minimum sales number requirement, but you must have made commissions equal to or greater than the value of the prize (whole funnel). If this criteria is not met, winners will receive a prorated amount. 1st place minimum front end sales is 100. 2nd minimum is 75. 3rd minimum is 50. 4th minimum is 30. 5th minimum is 20. No minimum for fifth.
All prizes are paid via PayPal. In the interests of fairness to all participants, cash prize payouts will be awarded 60 days from the end of the contest and f/e sales will be counted less any refunds.
In order to receive cash prizes, Affiliates must be on our Affiliate Notification List.
Instant LIST BUILDER gives your customers the ability to create and deploy High Converting, Top Quality, List Building landing pages in SECONDS all with No Coding, No Design Skills and No Technical Experience whatsoever!
Nothing to download or Install, Instant LIST BUILDER is Fully Hosted on ourLightning Fast, Dual High Availability Servers and includes 'Zero Click Auto SSL' so ALL their pages are Super Fast and get the coveted Green Padlock right out of the box and includes:!
Takes less than 90 Seconds to get started
We have ALL the Right Connections too!
Our INSTANT List Builders IM Pack is Fully Integrated with over 20 of the major Auto-Responder services available on the market today so you can rest assured whichever AR your Customers are using we've got them covered!
We currently support:
ActiveCampaign, AWeber, Campaign Monitor, Campayn, Constant Contact, ConvertKit, Drip, Email Address, Enormail, GetResponse, Godaddy Email Marketing, Hatchbuck, iContact, iContact Pro, Infusionsoft, Mad Mimi, MailChimp, MailPoet, Mailrelay, Mautic, Ontraport, SendinBlue, Sendy.
Watch As I Create and Deploy A BRAND NEW
High Quality IM Lead Gen Page WITH SSL
in Just 91 SECONDS!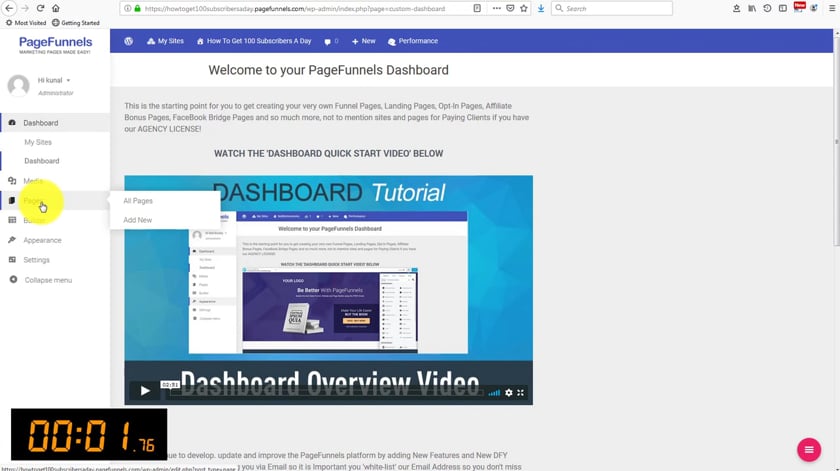 ...AND I didn't break a sweat so It can probably be done even FASTER! 😉
This Launch is Going To Be HOT...
On 'Launch Date' at 9AM EST
As with ALL our launches we focus on YOUR bottom line. Our funnels are Tried & Tested to over-deliver value and MAXIMIZE Your EPCs. People love our products and we make sure we boost your commissions to the MAX...to date we've paid out OVER $640,000 in comissions!
on this high converting Offer
INSTANT List Builder IM PRO Pack...
Our INSTANT List Builder IM Pro Pack gives your customers an ADDITIONAL 25 Stunning, High Quality, DFY List Building Templates they can access and start using immediately!
Nothing to download or Install, Fully Hosted on our Dual High Availability Servers and includes '0 Click Auto SSL' so all their pages are Super Fast and get the coveted Green Padlock right out of the box!
Bing Ads ULTIMATE Traffic Training...
Bing Ads has become some of the TOP Marketers 'secret weapon' as the best source for getting High Converting traffic to their promotions and offers.
In this is a HIGH QUALITY 'over the shoulder' training by Michael Thomas he lifts the lid and shows your customers EXACTLY, Step-by-Step how to drive floods of Laser Targeted, High Converting Traffic to their pages and offers using Microsoft's extremely responsive Bing Ads platform.
We run Instant List Builders program through JVZoo and WarriorPlus, two of the most trusted names in affiliate marketing. They both have a reliable system and make it incredibly easy for you to track your clicks and sales.
We payout your 50% commissions via JVZooPay and/or WarriorPlus Wallet for all the products in the sales funnel.
You are guaranteed to be accepted as an affiliate / JV Partner if you have generated at least 100 sales via either the JVZoo or WarrioPlus platform.
To join us on this exciting launch, simply join the JV Notification List, then submit your JV / Affiliate request using the link on this page, we will then approve you for instant commissions on the entire funnel.
The new FTC Guidelines for affiliate marketing came into effect on December 1st 2009. We take great strides to ensure transparent, vanilla clean marketing. As an affiliate or JV partner for INSTANT LIST BUILDER, you've read and fully agree to the terms listed on the Official FTC Website - https://www.ftc.gov/bcp/guides/guides.html to ensure that you're promotions are compliant with the new guidelines.
By participating in the launch, you agree that you will adhere to FTC guidelines when promoting our products and services. In addition, you accept that you must follow these guidelines if approved for this affiliate program or any of our future affiliate programs. Doing otherwise may result in you being terminated from the affiliate program and forfeiting any outstanding commissions.
- Do not send Spam of any kind. Ad Fly, Traffic Monsoon, any of these types of "cheap traffic sources" are exactly that. Cheap. You will be banned from this and all future offers if you utilize any of these methods.
- Do not use negative words such as 'scam' in any promotional campaign. If we find your advertisement, we will remove your affiliate account from our system.
- Do not offer cash rebates to people who buy through your affiliate link.
- Do not misrepresent the product and offer. You must follow any endorsement rules and regulations that are applicable both in the country where you are based and in the countries from which you are sending website traffic or advertising in.
- As an affiliate, if you purchase the product under your own link, we will void your commissions.
- All prizes will be rewarded via PayPal after the launch closes.
- You must have 100+ prior confirmed affiliate sales and less than 8% Refund Rates to qualify for instant commissions.
THIS WEBSITE IN NO WAY IS AFFILIATED WITH FACEBOOK OR ANY FACEBOOK ENTITIES. ONCE YOU LEAVE FACEBOOK THE RESPONSIBILITY NO LONGER IS ON THEIR SITE. WE MAKE EVERY ATTEMPT TO CLEARLY STATE AND SHOW ALL PROOF. WE DO NOT SELL YOUR EMAIL OR ANY INFORMATION. CAN SPAM COMPLIANT. IF YOU HAVE ANY QUESTIONS PLEASE FEEL FREE TO USE THE CONTACT US LINK ABOVE THIS TEXT.
ALL TRADEMARKS AND LOGOS ARE THE PROPERTY OF THEIR RESPECTIVE OWNERS.
THIS SITE AND THE PRODUCTS AND SERVICES OFFERED ON THIS SITE ARE NOT ASSOCIATED, AFFILIATED, ENDORSED, OR SPONSORED BY ANY BUSINESS LISTED ON THIS PAGE NOR HAVE THEY BEEN REVIEWED TESTED OR CERTIFIED BY ANY OTHER COMPANY LISTED ON THIS PAGE.
THE RESULTS SHOWN ARE NOT TYPICAL AND RESULTS WILL VARY BASED ON YOUR MARKET, YOUR EFFORTS, COMPETITION AND MANY OTHER FACTORS OUTSIDE OF OUR CONTROL.